Sir Walter Buffalo Grass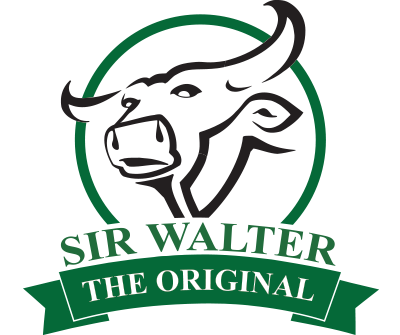 About
Genus: Stenotaphrum secundatum
Sir Walter buffalo grass is a premium choice in lawn as it was cultivated and adapted as a tough buffalo turf specifically for the harsh Australian environment by an Australian turf farmer. A low maintenance grass, Sir Walter lawns are soft underfoot and incredibly easy to maintain. Sir Walter has now achieved the status of being Australia's Number 1 Buffalo Lawn. Greenacres is one of the largest turf farms in Australia and has been producing and supplying Sir Walter Soft Leaf Buffalo since 2003.
Key Benefits
High salt tolerance – Best Buffalo lawn for Perth climate if irrigating with bore water with high salt levels, Sir Walter is the superior buffalo that is very salt tolerant.
Shade tolerant – Will perform well in full sun and shady areas.
Low maintenance – Is a low water user & requires less fertiliser, mowing & renovation than most other turf varieties.
Less invasive – Can easily be contained with the occasional use of an edger & is easily removed from garden beds.
Soft leaf & low allergy – Makes Sir Walter ideally suited to children and the whole family.
Attractive – A broad dark green leaf with a horizontal growth habit.
Applications
Suitable to use as residential grass for front and backyards as well as commercial low traffic areas and low mowing frequency, e.g. verges. Excellent for areas with high salt levels as an irrigation source.
Comparison
Visual appeal Attractive dark green, broad horizontal leaf.
Watering Low water user. 40ml per week (Over 2-3 days) in Summer, no watering required during Winter.
Mowing frequency Weekly in Summer, 2-3 weeks in Winter.
Wear/Tolerance High.
Sunlight/Shade Minimum 4 hours direct sunlight per day.
Drought/Frost tolerance Drought tolerance is very good. Frost tolerance also very good.
Drought/Frost recovery Very Good.
Weeds More related to the turf farm that grows it, Greenacres is proud to deliver guaranteed Weed free Sir Walter Lawn.
Cost/Value High initial up front cost, however lower maintenance required over life of the lawn than many other varieties.
As many of the above elements of each turf variety can affect the performance in your intended setting, we highly recommend you call Greenacres on 08 9525 8822 for specific advice for your location. Ask about how you can get Greenacres Healthy Lawn Pack (Valued at $195) for free, so you can have the Healthiest Greenest Lawn in the Street.